Arrow Screw Products
It is our commitment to maintain customer satisfaction by continually improving our internal processes, focusing to provide quality products delivered on time
Welcome to www.aspsmca.com
We are AS9100 & ISO certified company
Arrow Screw Products, Inc. was founded by George Vine in 1955 in Baldwin Park, CA.
on Arrow Highway, hence the company name. George Vine retired in 1985 and the
company was bought out by his two sons, Jack and Robert. The company then, re-
located in 1992, to the city of Santa Maria, CA, where it is currently located. Jack
Vine retired in 2006, and Robert took over as President, with Jack's son Tim as Vice
President, in 2014 Domingo Rodriguez was added to our group of partners.
It is our commitment to maintain customer satisfaction by continually improving our
internal processes, focusing to provide quality products delivered on time.
We provide a full service machine shop for the aerospace industry, department of
defense, commercial, automobile and dental industries. We are AS9100 & ISO certified company
Arrow Screw has capabilities to work with a variety of materials:
Plastics and composite materials
Certified Outside Process
(NADCAP Approved)
Annealing and aging of stainless steel
Annealing and Reliving of Alloy Steels
Anodize Magnesium
Atmosphere Heat-Treating
Cadmium Plating
Carburizing
Chemical and NDT
Chemical Conversion Coating
Clean
Conversion Coating Aluminum
Copper Plating
Dry Film Lubricant Coating
Electroless Nickel Plating
Gold Plating
Hard Anodize
Laser Cutting
Laser Engraving and Selecting Masking
Magnetic Particle Inspection
Nickel Plating
Normalizing
Painting
Passivate
Penetrant Inspection
Plating
Prime
Silver Plating
Stamping
Tin Plating
Titanium anodize
Welding
Zinc Plating
Collins Aerospace

Meggitt

Electromech Technologies

Safran

Ontic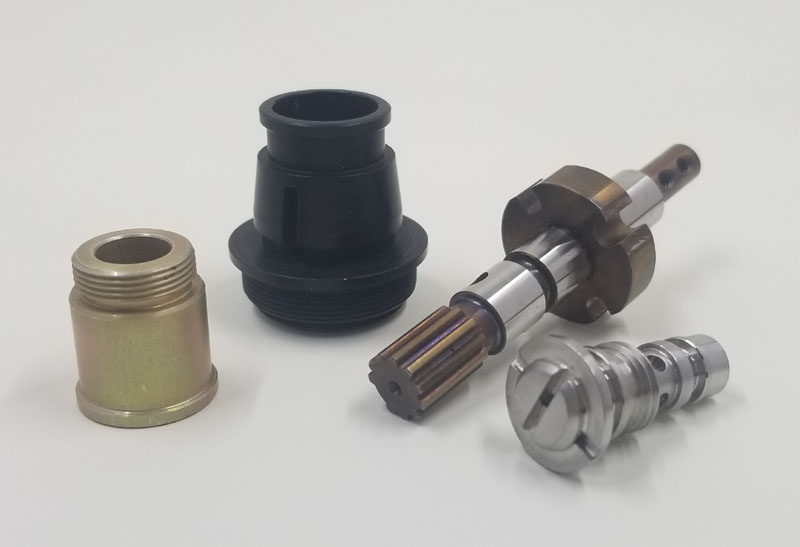 Our Equipments
Whats New About Us